Saudi Aramco has valued itself at $1.6 trillion to $1.7 trillion. It is below the $2 trillion sought by Saudi's crown prince but it is nevertheless set to become the world's biggest initial public offering (IPO).
The company announced its plans to sell 1.5% of itself, or roughly 3 billion shares, on Sunday. The indicative price range will be of 30 riyals to 32 riyals.
According to Reuters, Aramco will not be able to sell its shares directly to US investors and other markets, as the IPO will be restricted to Saudis and those foreign institutions permitted to invest in the kingdom's stock market.
The company's IPO size could potentially be even bigger, if there is enough demand for it to use a 15% "greenshoe" over-allotment option.
Commenting on the news, Zachary Cefaratti, chief executive officer of Dubai-based Dalma Capital Management said they are "planning to subscribe to the IPO in two funds that we manage".
A non-green lucrative opportunity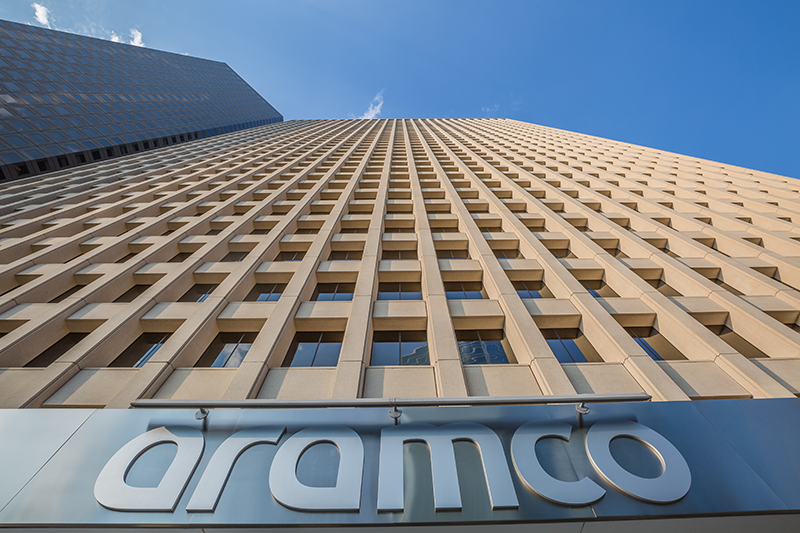 According to Bloomberg, Aramco is the world's most profitable company with a forecasted dividend of $75 billion next year. This would surpass Apple's pay-out, the biggest of any S&P 500 company, by more than five times.
However, even selling mostly in Asian markets, Aramco's stocks are still fossil fuel stocks at a time when global efforts are being directed towards cutting greenhouse gas emissions and increasing the use of electric vehicles.
Just last week, the European Investment Bank announced will end fossil fuel financing, and on the same day Bernie Sanders and  Alexandria Ocasio-Cortez unveiled a $172 billion 'Green New Deal For Public Housing' in the US.
Despite this, predictions set Aramco's IPO to be a huge success among Saudis who are being offered 0.5% of the company.
WeWork and the "bottom" of the IPO market
Aramco's IPO comes shortly after WeWork's collapse. In April this year, SoftBank valued the company at around $47 billion, and WeWork started selling stocks. However, it soon became clear the evaluation was grossly incorrect, and the company soon went bankrupt.
According to Private equity pioneer and CEO of venture capital firm Greycroft Partners  Alan Patricof, WeWork's failure is already sending ripples into the markets of companies contemplating an IPO.
Speaking at the Greenwich Economic Forum last week, Patricof said the failed WeWork initial public offering the "bottom" in the IPO market, and predicted that a lot more companies will go public.
According to him, the company's debacle will also make many firms re-examine their corporate structure, directorship setup, and how they report earnings.
Of course, Aramco is no unicorn. It is a giant who's been around for almost a hundred years, and it has shaped the oil industry all over the world for decades. Does this mean its evaluation is correct and that the company will prosper even in our greener times? We will find out soon enough.