OI for Executives
OI for Investors
Infographic: enterprise data trends 2018
From real time analysis to centralized data sources and automated chatbots, these are the top trends we're seeing in enterprise data in 2018.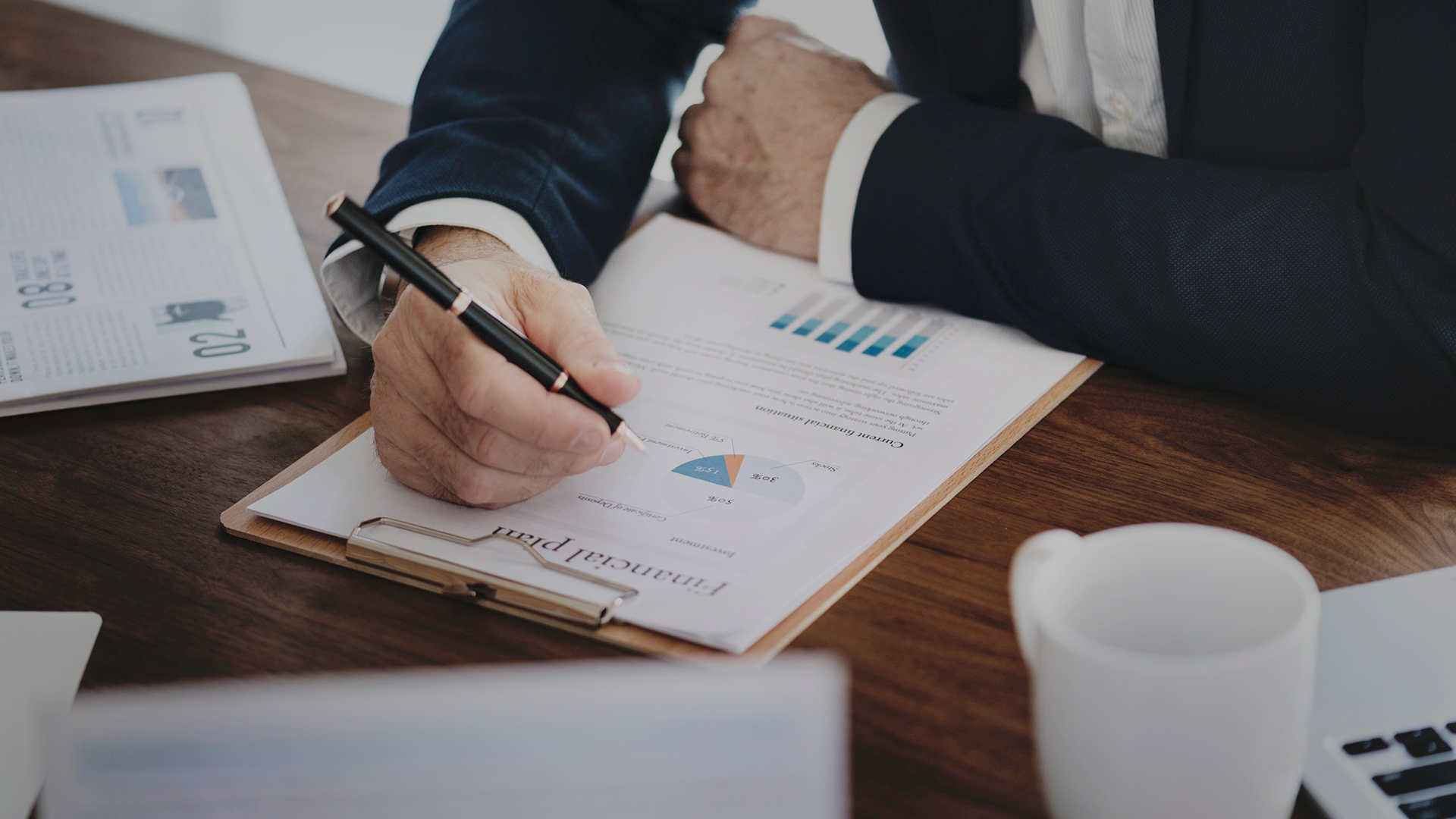 Access to massive amounts of insights from external data, with the help of AI-driven analysis, is changing the way enterprises operate and the way business leaders make decisions. We looked at top trends in enterprise data we see taking off in 2018, including:
A growing focus on insights from external data sources
Real time analytics
Competitive benchmarking
Centralized data
Chatbots and automation
Predictive analytics + machine learning
Corporate digital transformation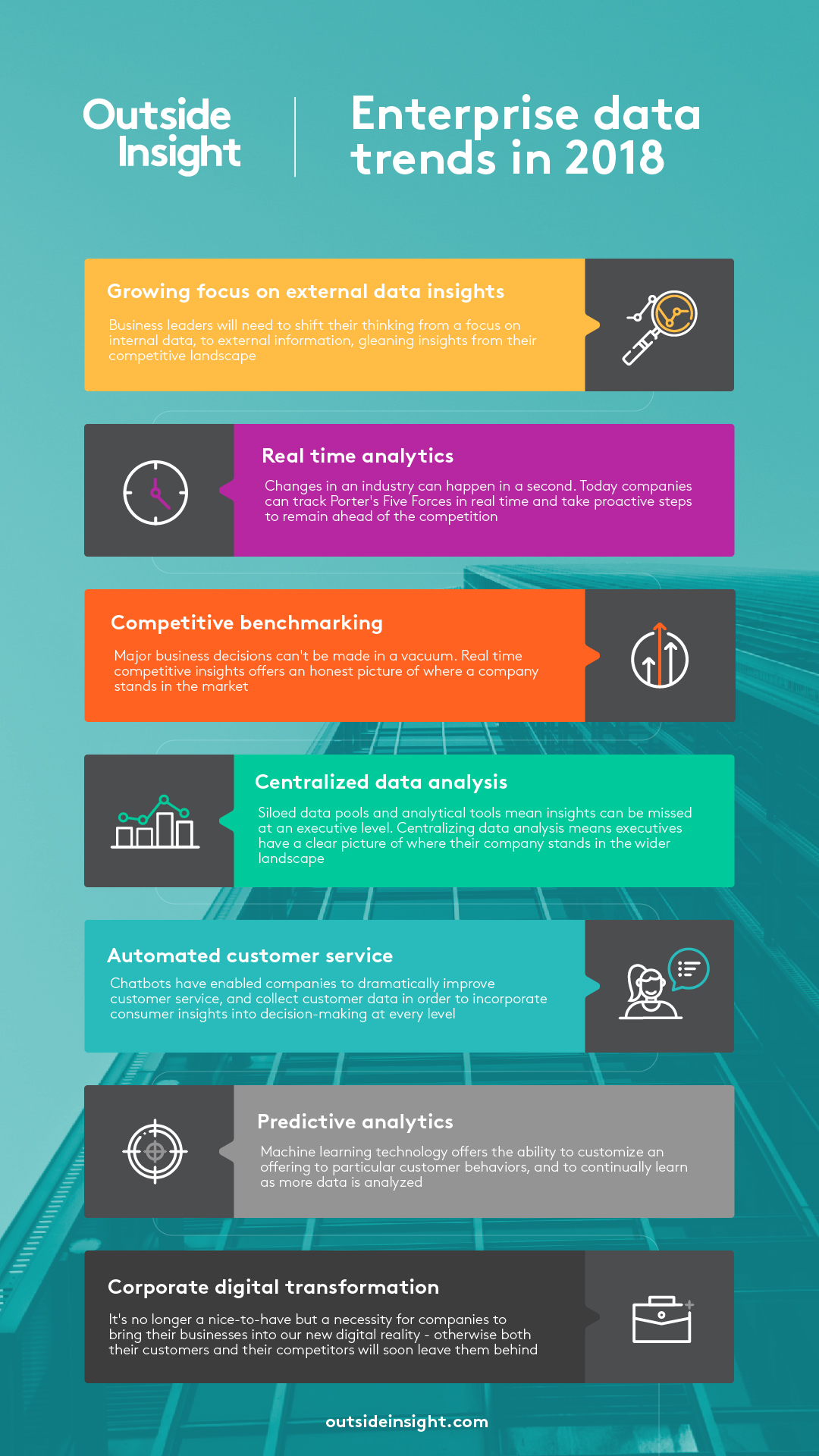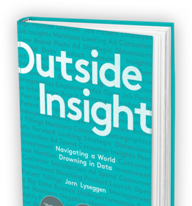 Outside Insight Book
Are you leveraging insights from external data? Learn how to implement Outside Insight in practice.