Benoit Coeure, outgoing member of the European Central Bank (ECB) executive board, is going to lead a new unit at the Bank of International Settlements (BIS) to research the benefits of fintech such as digital currencies.
The announcement was made by the BIS on Sunday, when the group said  Coeure will take on the role of head of the Innovation Hub at BIS for a five-year term starting in January 2020.
According to the BIS, with Coeure at the helm,  the new hub will be focusing on fostering 'international collaboration among central banks on innovative financial technology'.
"I am very happy to be joining the BIS", Coeure said in a press release on Monday. "I look forward to bringing my expertise to the global central banking community at this time of rapid technological change. We must make the best use of innovation to support financial stability and promote financial inclusion."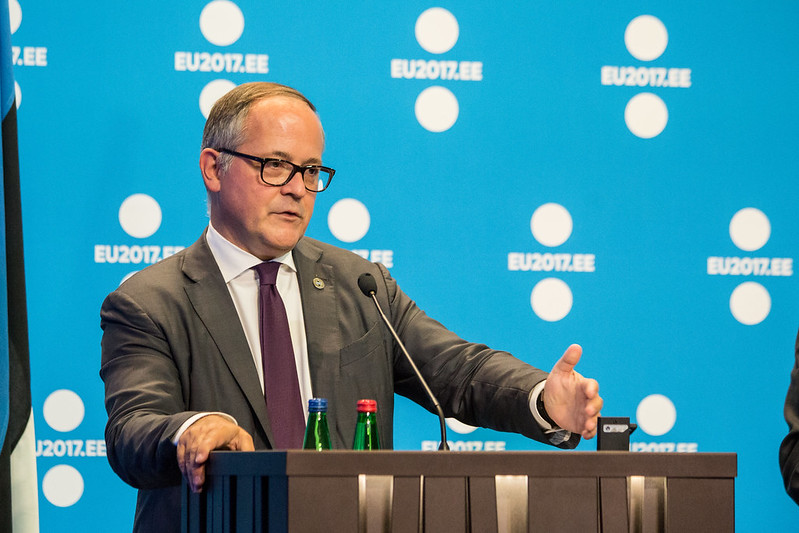 Pushing Financial Boundaries
The news comes amidst big tech companies like Facebook and Apple quickly expanding towards financial service applications.
Commenting on Facebook's Libra in September, Coeure said the new cryptocurrency represented a "wake-up call" for central banks around the world.
In fact, lawmakers, policymakers and regulators around the world have already been quite vociferous about Libra, explaining how initiatives like this could lead to risks like money laundering, financial instability, data privacy and terrorism financing.
Several EU officials have also vowed to block the move entirely claiming a stablecoin backed by a group of companies would put sovereign currencies at risk.
As projects like this become more and more widespread, Coeure said: "the demand for fast, reliable and cheap cross-border payments is bound to grow further in coming years.
"Policymakers and central banks should respond to these challenges," he explained.
Identifying Financial Trends
The Bank of International Settlements said that, by identifying relevant trends in fintech, the Innovation Hub will develop solutions designed to benefit central bank operations and developing public infrastructure to boost the institutions' operations.
Particularly, the team led by Coeure will prioritise efforts on bank digital currencies, global stablecoins and other payment innovations.
According to the group's website, the BIS will also explore the regulatory technology applications, electronic markets, the digitisation of trade finance and "the impact of big tech on financial intermediation."
Known internationally as the central bank of central banks, the BIS' headquarters are located in Basel, Switzerland. The group is owned by 60 central banks including the US Federal Reserve, the People's Bank of China and the European Central Bank.