External Data
OI for Investors
Case study: could Doppler Labs have saved themselves?
Doppler Labs had it all: funding, a gap in the market, Silicon Valley support, and a great product. So why did its doors close in November 2017?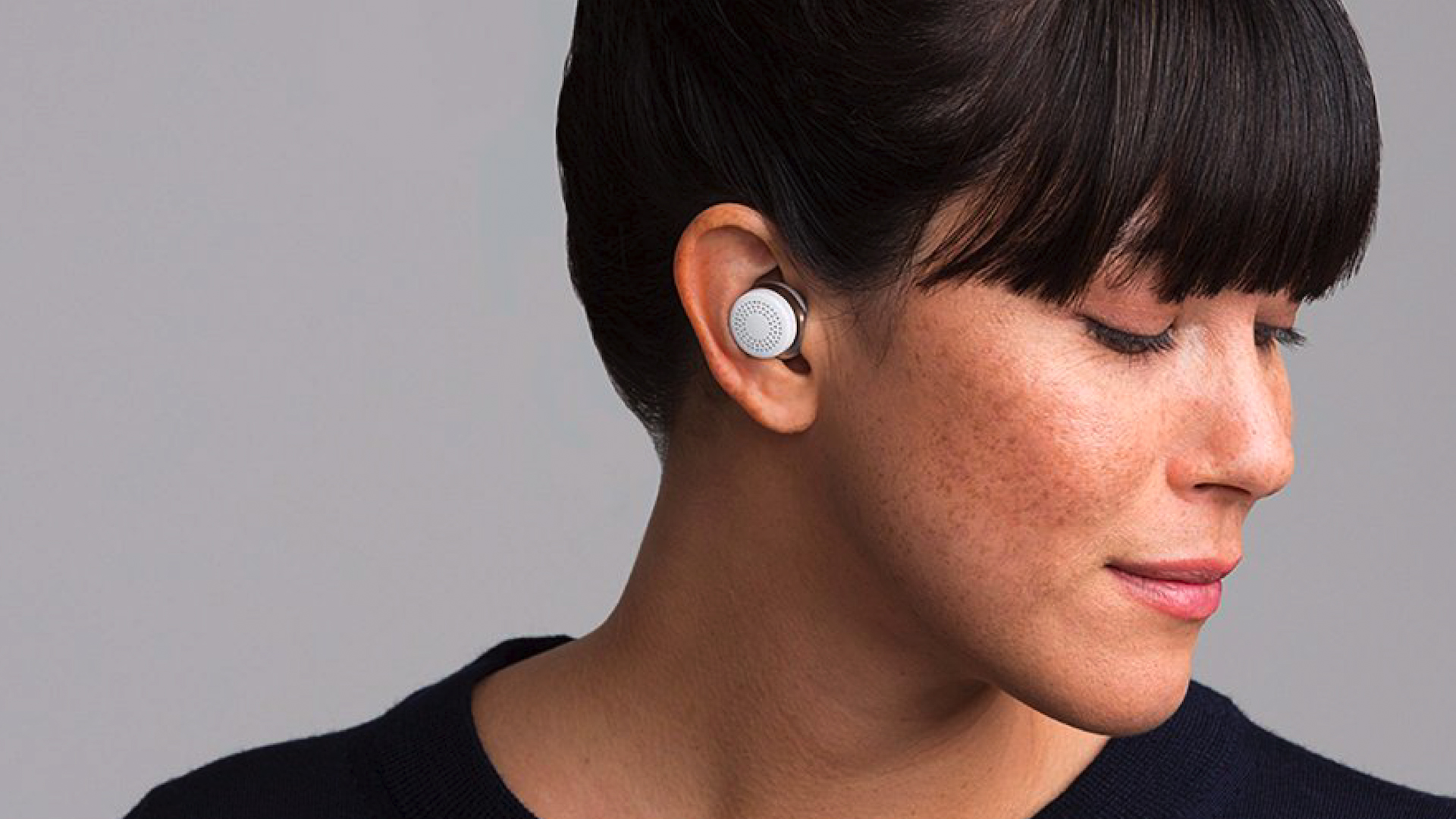 Key takeaway
Doppler Labs started a hardware business in a world where hardware doesn't sell well. If they had been looking out at indicators in their industry, they may have made more forward-looking decisions that could have changed their fate.
Doppler Labs aimed to enter the smart earbud industry with a bang. They successfully launched their Dubs earplugs and Here Active Listening earbuds and wanted to move onto their truly innovative product: the Here One buds. On the surface, Doppler Labs appeared to have everything: funding ($50 million of it), a great product, encouragement from the rest of the Silicon Valley community, and a lot of customer excitement. Despite all of this, the company closed its doors in November 2017.
Here are some of the issues that Doppler Labs faced, and the insights that may have been missed by founders Noah Kraft and Fritz Lanman, and their team.
Hardware the hard way
The phrase "Hardware is hard" is a Silicon Valley cliché. If the list of failed hardware firms is anything to go by, it's clear it has strong roots in truth.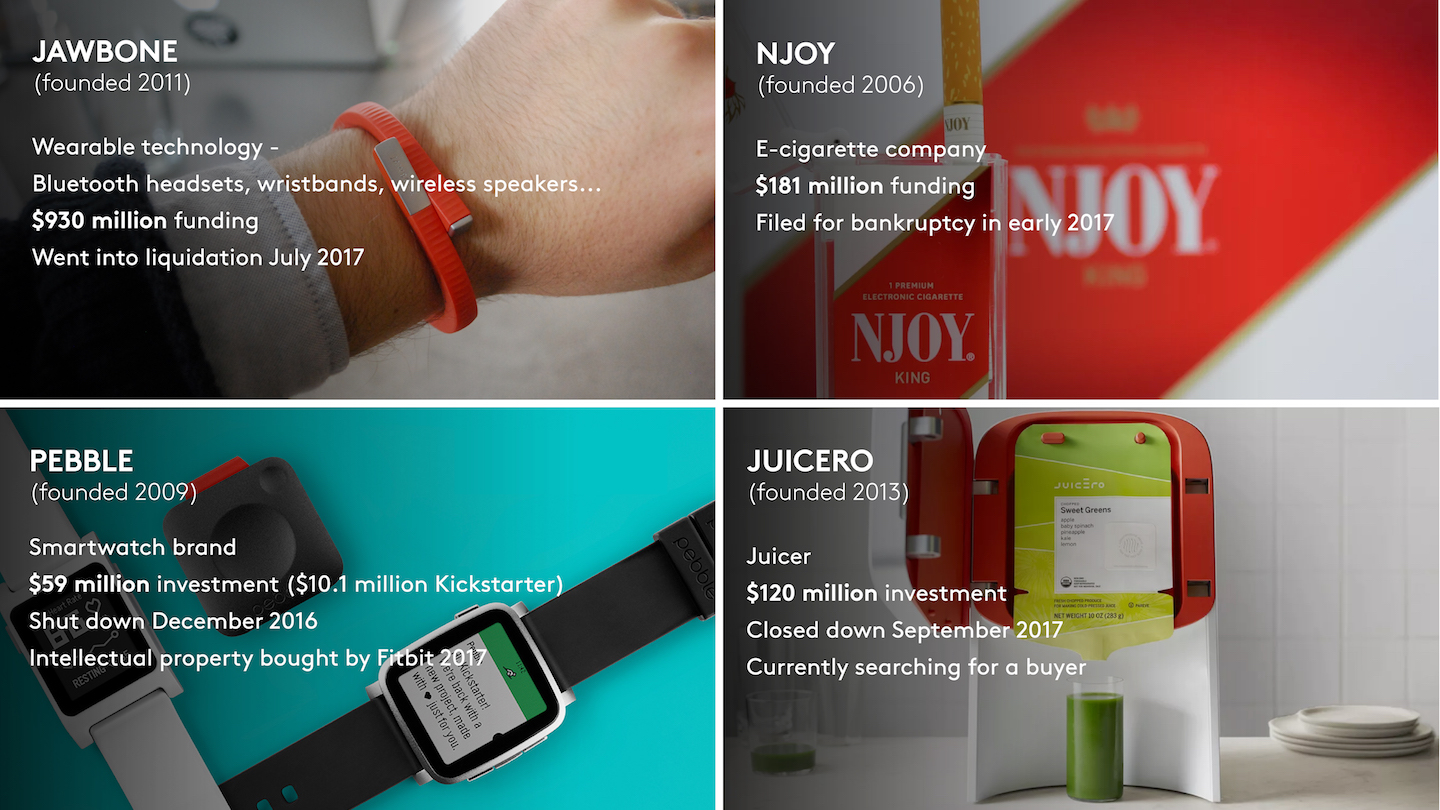 As with Doppler Labs, these brands had the funding and the customer excitement (many had started with successful Kickstarter campaigns, the hallmark of any self-respecting hardware startup) that singled them out for success. They represent just a handful of gadget firms that failed to perform in the new software-focused tech world.
Back in 2013, hardware startups were still a shiny new trend in the Silicon Valley tech world. The likes of the above listed companies were receiving more and more rounds of funding, and they were able to 'prove' the demand through crowdfunding. But the sands can shift quickly in Silicon Valley, and if Doppler Labs had looked externally at what was happening, they would have seen that the hardware world was toughening up. Could they have leveraged external insights and pivoted soon enough to save themselves from failure?
Competitor analysis
CB Insights has looked into the failure of startups for years, and their research showed that hardware companies – whilst often finding investment opportunities easy – rarely took off. In fact 97% of seed or crowdfunded consumer hardware startups eventually disappear or are sold off.
Jawbone offers a perfect example, with a path that looks a lot like that of Doppler Labs. Despite their huge rounds of seemingly never-ending investment, the Jawbone UP launched in 2012 and was so poor that they were forced to give no-questions-asked refunds, even if the customer wanted to keep the product.
The company appeared to focus on design much more than functionality. As well, when this launched larger companies were circling the wearable product market, with Apple and Nike leading the pack. Jawbone simply didn't deliver on the product that their consumers desperately wanted. Since they didn't have the funds or the time to correct their mistakes, they went into liquidation in 2017.   
Doppler Labs should have seen echoes of themselves in Jawbone's products and history. Looking at the woes of your competitors is a great way to see your own shortcomings. With companies like Jawbone quickly going under, Doppler Labs may have been able to learn from their mistakes.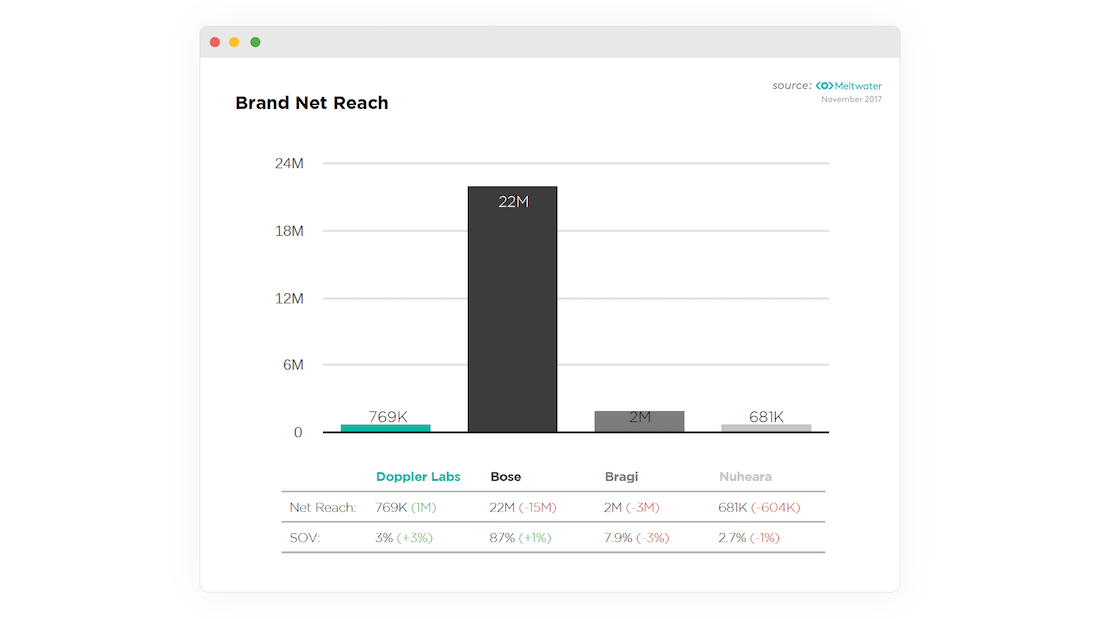 Doppler Labs and similar wireless bud competitors often can't compete with reach of brands like Bose who continue to receive praise from the media
Fickle customers
Like Jawbone, Doppler Labs was selling hard, but they weren't delivering in time. Convincing VCs to invest is one thing, but the moment you disappoint consumers, it's game over.
Doppler Labs had the technology, and the wearable tech market was going strong. It was whilst they were rushing to get Here One on the market, however, that things began to unravel – starting with the production timeline. A problem with the manufacturer and a serious battery life issue meant that their release date kept being pushed back. As Wired commented in their report on Doppler Labs' downfall: "That meant Here One wouldn't beat AirPods to market, or capitalize on the all-important holiday sales rush." Doppler Labs also told Wired that they needed "another $10 million just to get the product out the door."
The fact that Apple had a similar product in development while Doppler Labs was producing theirs should have been a massive red flag – whether they launched theirs first or not. They would need a significant competitive advantage beyond first mover to beat such a strong market leader.
Their delay allowed  Apple, Microsoft, Nike and Google to sweep in with stronger brand reputation and make the market insurmountable, just as it had for Jawbone. Even if they had made it to market on time, however, there was no guarantee they would have been able to sustain an advantage large enough to beat these giants at their own game.
The hardware excuse
In The Downfall of Doppler Labs, Wired posed to Kraft that if everything had gone right with manufacturing and there had been no delays, or production issues, that maybe they would still be open today. Kraft told them no; it was the fact that they were a hardware company in a world unfriendly to hardware businesses: "There's nothing else to talk about. We shouldn't have done that."
Was hardware simply the wrong market for the brand? When did they realize this, and what could they have done about it?  A look externally at the shifting market and cautionary tales from the likes of Jawbone could have made them more aware of the mistakes they were making and the sort of industry-wide challenges they'd be subject to. What could real time industry insights have revealed?